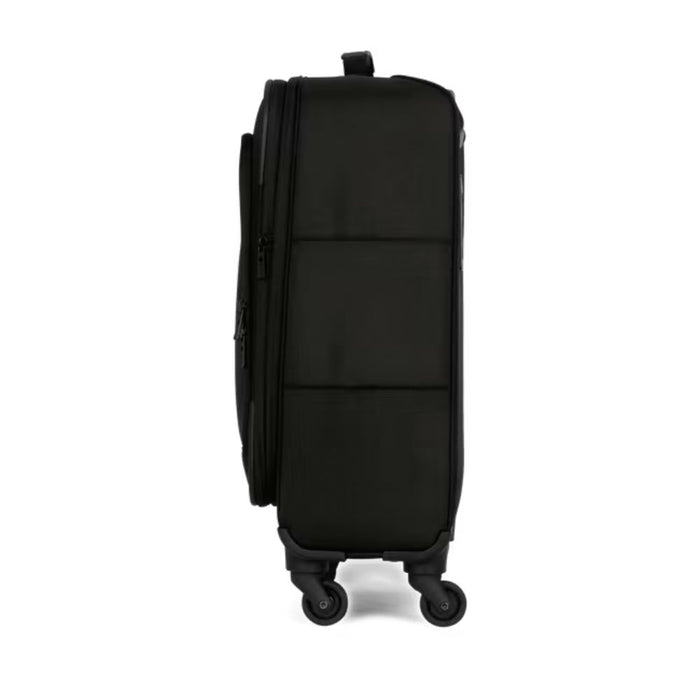 Titleist Players Spinner | Carry On Luggage Bag for Golfers On the Go
by Titleist
Elevate Your Game: The Ultimate Travel Companion Discover the pinnacle of golf travel convenience with the Titleist Players Spinner Bag. Engineered for the modern golfer, this bag marries style with practicality, offering an unparalleled travel experience. Its sleek black and red design, coupled with a robust construction, guarantees both a sophisticated look and lasting durability. This isn't just a bag; it's a statement of class and commitment to your game.
Key Features:
Four 360° spinning wheels for effortless navigation.
True international carry-on size, perfect for globetrotting golfers.
Secure zippered valuables pocket to keep your treasures safe.
Expandable design for versatile packing options.
Ingenious interior organization to keep your gear in order.
Ergonomically molded top handle for comfortable transport.
Premium hardware and a distinctive rubber patch logo.
Jet-Set in Style: A Golfer's Dream Imagine gliding through airport terminals with ease, your gear securely in tow. The Titleist Players Spinner Bag, with its innovative 360° spinning wheels, offers mobility like no other. Its international carry-on size ensures a hassle-free boarding experience, letting you focus on the journey ahead. The zippered valuables pocket provides peace of mind, safeguarding your essentials as you traverse the globe.
Performance Meets Elegance: Designed to Impress The Players Spinner Bag is not just a travel accessory; it's a golfing companion that understands your needs. The expandable design and thoughtfully arranged interior provide ample space for all your golfing essentials, while the premium hardware and rubber patch logo exude a sense of elegance. Every detail is crafted to enhance your travel experience, from the comfortable molded handle to the durable nylon material. This bag doesn't just carry your equipment; it carries your passion for the game.