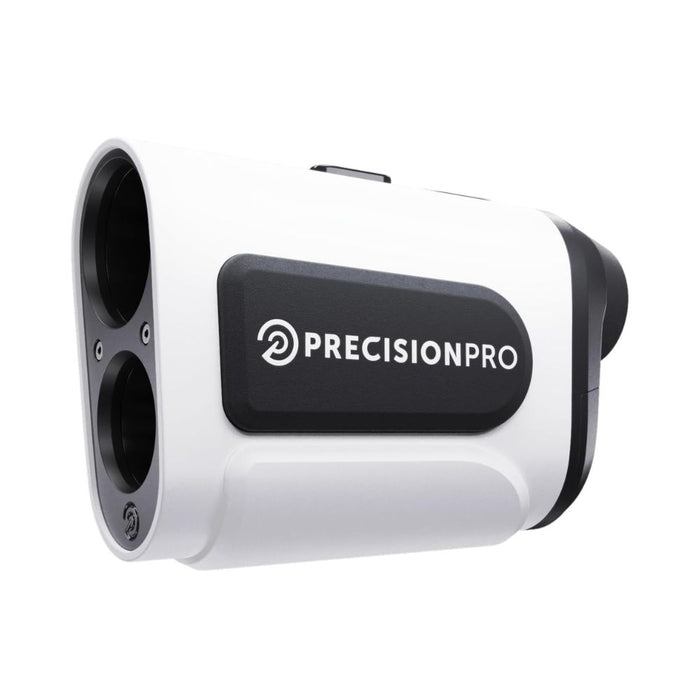 Precision Pro NX10 Slope Rangefinder
by HowardsGolf
Boost Your Golf Game to the Next Level with the Precision Pro NX10 Slope Rangefinder
If you're serious about your golf game, then the Precision Pro NX10 Slope Rangefinder is an essential piece of equipment that you cannot afford to be without. Not only can this rangefinder help you shave strokes off your game, but it can also make your experience on the course more enjoyable and less frustrating. In this product description, we'll take a closer look at the features and benefits of the NX10 and show you why it should be at the top of your golfing wishlist.


Pinpoint Accuracy
Get a precise reading every time
One of the most impressive features of the Precision Pro NX10 Slope Rangefinder is its incredible accuracy. With the ability to accurately measure distances up to 400 yards with a margin of error of just +/- 1 yard, this rangefinder gives you the confidence to take your shots with perfect precision. And thanks to its advanced slope technology, you'll also receive accurate incline/decline measurements, allowing you to adjust your shots accordingly and bring your game to the next level.
Easy to Use
Designed for convenience and speed
Golf can already be a challenging and complex sport, so why complicate things with equipment that is difficult to use? The NX10 has been designed with simplicity and ease of use in mind. Simply hold the button down to get a reading, and the device will vibrate when it has locked onto the target. And with its compact and lightweight design, you can carry it easily in your golf bag from hole to hole.
Built to Last
Durable and reliable, season after season
As a golfer, you know the value of investing in high-quality equipment that will stand up to the rigors of the game. The Precision Pro NX10 Slope Rangefinder is built to last, with a durable exterior that will stand up to heavy use season after season. And with its long-lasting battery life and water-resistant design, you can trust that it will be there for you when you need it the most.